It was a pleasure to talk with Dr Mark Cheng on my podcast today (The Strenuous Life Podcast).
Mark is a lifelong Tai Chi practitioner who was featured in Tim Ferris's 4 Hour Body book and created the Tai Chen warmup and movement awareness training training for the P90X people.  But he's also done a TON of training in reality-based, pressure-tested martial arts, which gives him a unique perspective into both worlds.
Mark works with many different athletes and martial artists on preventing and rehabilitating injuries.  He uses both active protocols like strength and kettlebell work, and passive modalities like traditional Chinese massage and acupuncture.
I think you'll like this podcast episode – Mark is a wealth of knowledge and a really good guy.
Listen at the links below, subscribe to the podcast, and – if you really like it – please give it a rating on iTunes or wherever you get your podcasts! I would really appreciate it!!
Martial Arts Pressure Testing and Injury Rehabilitation on my Free Audio Podcast
You can play episode 182 with Dr Mark Cheng on martial arts pressure testing on the app that you probably already have on your phone!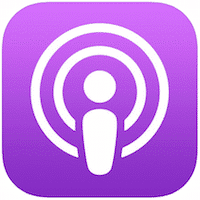 For example, if you have an iPhone then it's the purple app with the antenna-like thing in it; just click the Apple Podcasts link below to go to the right place and hit 'subscribe'.
Here are the links to find the podcast on various players – today's episode is number 182…
Or you can just stream the audio here:
---
The Precision Kickboxing Masterclass
Hey, everyone's busy so I'll keep this short…
Did you know that I recently directed, produced and helped dummy in an amazing kickboxing instructional called The Precision Kickboxing Masterclass?
There's a TON of carefully taught details in this 8 volume instructional, including the best drills, combinations, counters, sparring progressions and fighting strategies to get you good at the striking game quickly.
Click here for more information about The Precision Kickboxing Masterclass.
Or watch the trailer below to get a taste of what you'd get in this DVD and online instructional…