Lethwei is an incredibly intense full contact combat sport from Burma that allows punches, kicks, elbows, knees and headbutts.
Did I mention that the fighters don't wear gloves and only have a thin layer of gauze over their knuckles? And that there are no judges or decisions: the only way to win a fight is by knockout?
Today's guest on my podcast (The Strenuous Life Podcast) is Patrick Marcil who combined Muay Thai, Sanshou, and JKD in order to coach Dave Leduc to World Openweight Lethwei Champion. 
Patrick goes into detail about the drills, training methods, mental preparation, and gameplan development required to compete and win at the highest level in another country against highly motivated fighters who have been training their whole lives.
This chat will be hugely interesting for anyone who follows MMA, Muay Thai, Kickboxing, or is interested in real life self defense!
Listen to the Conversation with Patrick Marcil Here…
If you want to listen to it then grab episode 205 with Patrick Marcil on the podcast player that you already have on your phone!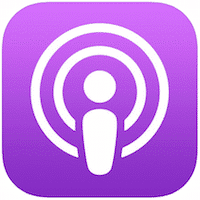 For example, if you have an iPhone then it's the purple app with the antenna-like thing in it; just click the Apple Podcasts link below to go to the right place and hit 'subscribe'.
Here are the links to find the podcast on various players – today's episode is number 205…
Or you can just stream the audio here:
P.S. If you want to see what Lethwei looks like here's Patrick Marcil's star pupil Dave Leduc tearing it up on the Letwei scene…
P.P.S. Follow Patrick @sifupatrickmarcil on Instagram and/or train with him at his school if you're close to Gatineau, Quebec, Canada!
P.P.P.S. Sign up for my Self Defense Tutorials email newsletter below so that you get notified of future interviews and articles. Email subscribers also get instant access to three of my downloadable books about different aspects of grappling in a self defense context!
Get These 3 Books for FREE When You Sign Up!