There's a fundamental problem with learning kickboxing…
On the one hand, to get good at it and know that your techniques will work under pressure you HAVE to spar.
On the other hand, it's undeniable now that repeated shots to the head are no good at all for your brain.
Everyone has heard of punch drunk boxers and football players with CTE, and we DON'T want to do that to ourselves!!!
So how do you thread the needle and get the benefits of sparring without taking too much damage in the process?
That's the central topic that Ritchie Yip (the brains behind The Precision Kickboxing Masterclass) and I sat down to discuss in this Q&A session
We also explore why it's so hard to transition from from hitting pads to full on sparring, how to get over the stigma of hitting people, the importance of continual learning, how to avoid getting tired, a few conditioning questions, and the best ways to have low risk training with high benefit.
The video with all that information is above, and the audio-only podcast version is below…
The Kickboxing Episode on my Free Audio Podcast
Did you know that I have a podcast?  And that it's free?
Go grab episode 181 about learning to kickbox on the podcast player that you already have on your phone!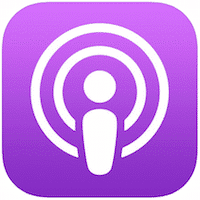 For example, if you have an iPhone then it's the purple app with the antenna-like thing in it; just click the Apple Podcasts link below to go to the right place and hit 'subscribe'.
Here are the links to find the podcast on various players – today's episode is number 181…
Or you can just stream the audio here:
---
The Precision Kickboxing Masterclass with Ritchie Yip
In 'The Precision Kickboxing Masterclass' Ritchie Yip takes you through his best drills, progressions and strategies to get really good at kickboxing really fast that he's developed over 20 years of coaching kickboxing.
There's a TON of material in it for beginner, intermediate and advanced students.
Click here to get more information about this brand new instructional that's available both in DVD and online streaming form!