Eliot Marshall is BJJ black belt and a former professional mixed MMA fighter who also appeared in Season 8 of The Ultimate Fighter show.
In today's episode of my podcast (The Strenuous Life Podcast) we talk about how to run a successful BJJ school, the financial incentive structures in MMA fight teams, the physical and mental attributes you need to be a good fighter, and making a living off of jiu-jitsu.
Even more importantly we go deep into Elliot's experience with anxiety and depression, his rules for raising kids, and his Gospel of Fire book coming out soon.
Listen to the Conversation with Eliot Marshall Here…
If you want to listen to it then grab episode 194 with Eliot Marshall on the podcast player that you already have on your phone!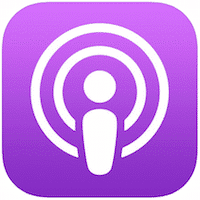 For example, if you have an iPhone then it's the purple app with the antenna-like thing in it; just click the Apple Podcasts link below to go to the right place and hit 'subscribe'.
Here are the links to find the podcast on various players – today's episode is number 194…
Or you can just stream the audio here:
Find out more about Eliot, his teaching, his podcast and his book at eliotmarshall.com.