Today's guest on my podcast (The Strenuous Life Podcast) is Brett Piperni who was was a nationally ranked Taekwondo competitor diagnosed with an illness that crippled him. Specialists told him was incurable.
He fought through it, returned to competition, and even managed to medal at a national championship again.
He's spoken about mindset and motivation on the TED stage. I was thrilled to have him on the podcast today where he shared some great tips!
Here's the video…
In addition to video format the talk is also available in audio format on my podcast. Read on to find out how to listen to that…
Listen to the Conversation with Brett Piperni Here…
If you want to listen to it then grab episode 211 with Brett Piperni on the podcast player that you already have on your phone!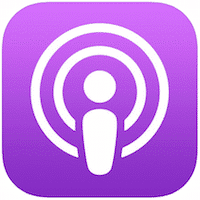 For example, if you have an iPhone then it's the purple app with the antenna-like thing in it; just click the Apple Podcasts link below to go to the right place and hit 'subscribe'.
Here are the links to find the podcast on various players – today's episode is number 211…
Or you can just stream the audio here:
P.S. Follow Brett @vancitybrett on Instagram and/or check out his site here!
P.P.S. Sign up for my Self Defense Tutorials email newsletter below so that you get notified of future interviews and articles. Email subscribers also get instant access to three of my downloadable books about different aspects of grappling in a self defense context!
Get These 3 Books for FREE!