When I was young I went through a phase of intense knuckle conditioning.
I had visions of punching bulls in the head and being the next Mas Oyama, or protecting a medieval Chinese caravan from ravaging bandit hordes.
So I smashed my fists into many different objects, fractured my metacarpals repeatedly, and grew oversize punching knuckles.
I now wish I hadn't.
Now it's true that toughened knuckles and a well conditioned fist make for a very formidable punch in a self defense situation.
A solid fist at the end of a powerful punch to a vulnerable area is a very good way to end a fight.
Ideally you don't want to punch the other guy in the hardest part of his body – you want to hit him in the relatively softer bits – but the best laid plans go astray.
And that's where the problems begin…
Dangers of Bareknuckle Punching
Let's say that you're throwing a left hook, aiming for the jaw or another one of the knockout points on the head…
If your shot lands flush, then great. The guy will definitely be hurt and maybe even be KO'd.
But unfortunately in the chaos of a real fight it's entirely possible that your fist won't go where you want it to. Instead it might make contact with a really hard part of his body (like his forehead or elbow) potentially breaking a knuckle or a finger.
And it's not just your knuckles and fingers that are at risk – if you've only ever trained with hand wraps then your fist and forearm line up, and if that alignment is loose you could end up with a severely strained or sprained wrist.
So it's undeniable – if you punch in a streetfight you could definitely hurt your hands…
How to Toughen Your Fists
Being able to make a really tight fist is step 1 in protecting your knuckles, fingers and wrists (click here for 2 of my favorite methods for making a tight fist).
The next level is doing actual knuckle conditioning, and that's where things get tricky…
There are many forms of knuckle conditioning in the martial arts, ranging from knuckle pushups, to punching pads bare-fisted, hitting the makiwara, and many, more extreme, fist toughening methodologies.
If you're a professional full contact Kyokushin Karate competitor, or fight in Burmese Lethwei (bareknuckle Muay Thai with headbutts allowed too), then you've got no choice – you've got to go a bit extreme and pound your fists into hard objects until they build up calluses and bone deposits.
But I don't think that this is the right approach for everyone…
Dangers of Knuckle Conditioning
If you pound on a joint – any joint – there's a very real danger of damaging it.
Run with a heavy pounding gait for years and you're pretty much guaranteed to wear out the cartilage in your knees and develop osteoarthritis…
Injure your neck enough times and you're going to develop severe neck problems like stenosis, spondylosis, and other nasty forms of bone spurs and osteoarthritis…
The hand is no different.
Anytime you're pounding, impacting and 'conditioning' your hands you're increasing the chances that – in the long term – you're going to get arthritis in those finger joints.
When you're young and dumb it seems strange to worry about this – being 50 years old seems SO far away. But as someone who enthusiastically pounded his bare knuckles on heavy bags, sand bags, makiwaras and even bricks in his youth I'm here to tell you that my hands hurt every day.
Getting old happens a lot faster than you think it will!
So if your career doesn't depend on punching people on the head, and if you like being able to operate a keyboard or signing your name then you've got to be cautious and quite moderate in your knuckle conditioning.
I talk about these tradeoffs at length in the video below…
A Possible Knuckle Conditioning Compromise…
My belief is that most martial artists should protect their hands most of the time using handwraps and bag gloves, and then occasionally do a little bit of bareknuckle work in the form of knuckle pushups, punching the heavy bag, and hitting pads bare-fisted.
A little goes a long way here – there's nothing like hitting a solid target with a bare fist once in a while to 'encourage' you to keep a tight fist and pay attention to your fist-wrist-forearm alignment.
Avoid the major bareknuckle punching mistakes and in a real fight you may skin an uncalloused knuckle or even crack a bone a little bit, but in the heat of the moment you won't really feel it.
And you'll still be able to live in this society as a human being with functional hands afterwards.
If you're interested I also turned the rant in the video above into an episode on my podcast called The Strenuous Life Podcast…
Listen to My Rant on Knuckle Conditioning Here…
If you want to listen to it then grab episode 208 about knuckle conditioning on the podcast player that you already have on your phone!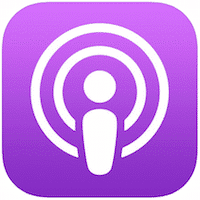 For example, if you have an iPhone then it's the purple app with the antenna-like thing in it; just click the Apple Podcasts link below to go to the right place and hit 'subscribe'.
Here are the links to find the podcast on various players – today's episode is number 208…
Or you can just stream the audio here:
P.S. If you're interested in real life bareknuckle fighting then check out my interview with Patrick Marcil who combined Muay Thai, Sanshou, and JKD in order to coach Dave Leduc to World Openweight Lethwei Champion.
P.P.S. Sign up for my Self Defense Tutorials email newsletter below so that you get notified of future interviews and articles. Email subscribers also get instant access to three of my downloadable books about different aspects of grappling in a self defense context!
Get These 3 Books for FREE When You Sign Up!